January Quarterly - Pecha Kucha Style
Join us Wednesday January 29th at 6:15 at the Open Chord in West Knoxville for a fun night of short presentations with some heavy hitters of the software developer scene in the Knoxville region. Free appetizers will be served, with a chance to catch up with other KnoxDevs irl. For more details visit our Meetup event.
Internship Program
KnoxDevs is hosting an internship program with the Knoxvile Entrepreneur Center for Spring 2020. For details on how to donate to the program, apply to be an intern, or host an intern, visit the internship page for more information.
Donate on Amazon Smile
Proudly Supported by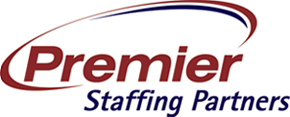 Connect with Kris Ann Hawkins from Premier Staffing via email or on slack @krisann for all of your technical recruiting needs.
Join us on Slack!
Join our slack team to get connected with the greater software community in Knoxville!
Events